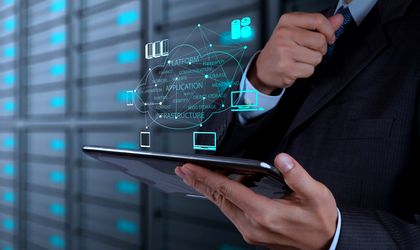 A group of Paris-based Romanian IT specialists has announced plans to create a global network of IT centers designed to support Romanians everywhere who are working in the tech industry. This could turn Romania into the first country to benefit from such a network, a statement by the Global Community of Romanians in Tech announced.
"The notoriety and professionalism and even the influence of Romanian IT specialists working for international companies in the United States, the UK and France, and after many years we contributed to building the financial empires of foreigners, we thought it was time to use this potential to promote the Romanian IT sector. The core is already formed, we are a strong team in Paris, but we will also open other centers in cities with a big number of Romanian IT specialists, such as: Bucharest, Cluj-Napoca, Iasi, Tg. Mures, Timisoara, London, Berlin, San Francisco, New York, etc.," Valentin Maior, one of the coordinators of the Global Community of Romanians in Tech, said.
According to Maior, the goal is to develop a community that can function on the principles of open source, open exchange and open participation with the purpose of promoting the specialists and the entire Romanian IT sector at the international level. By the end of 2017, the Community aims to record over 2,500 Romanian IT specialists spread around the world, to enable them to collaborate in an organized framework, so that Romania can truly become a force in this field," Maior said.
The contribution of the IT sector to Romania's GDP stood at 6 percent in 2015 and has a potential to go up to 10 percent over the next few years.
Georgeta Gheorghe