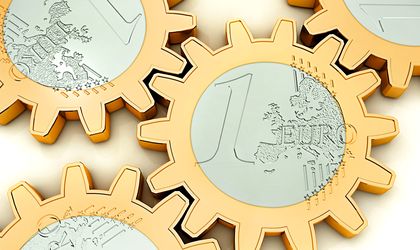 The Romanian currency lost 0.3 percent on Wednesday versus the previous day, with one euro costing RON 4.5512, according to the exchange rate published by the National Bank of Romania, sending the RON to the lowest level in close to four years against the common European currency.
The US dollar, which is indirectly quoted on the loca market through the exchange rate euro/dollar, rose to RON 4.2906 from RON 4.3105 in the previous day. The Swiss franc grew to RON 4.2541 from RON 4.2296 in the previous day.
"We expect the EUR/RON to trade within a 4.49-4.54 range at least in 1H17, but we reckon that today is an important test of the NBR's willingness to redraw its 'lines in the sand'. Recent wage hikes, especially of the minimum wage, being decoupled from productivity gains, raised competitiveness issues. As such, the NBR might be inclined to move its 'comfort' EUR/RON range higher, maybe to 4.50-4.60, in a gradual shift towards supporting growth," said analysts at ING Bank Romania in a note.