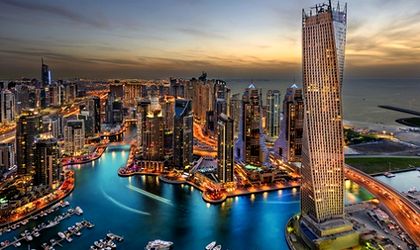 The most valuable May 1 package sold in Romania by the TUI Travel network in Romania is a two-person trip to a luxury resort in Dubai, worth EUR 42,500.
According to TUI sales director Cosmin Marinof, the couple will spend seven nights at an iconic five-star hotel in Dubai. They will fly in business class and have an underwater luxury apartment.
The most popular external destination among Romanians for the May 1 mini-holiday are Bulgaria, Greece, Turkey and Spain. When it comes to exotic choices, most Romanians chose Thailand, the Dominican Republic, Maldives and Mexico.
"Prices for exotic holidays are getting more affordable, starting at EUR 550 per person, about a third of what tourists used to pay for such destination 5 or 6 years ago," said Marinof.