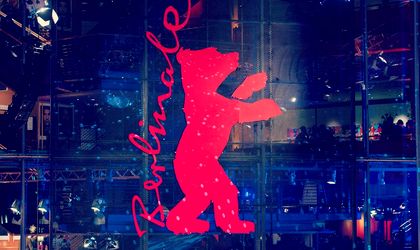 The confrontational film on intimacy and sex, "Touch Me Not" by Adina Pintilie won the most prestigious award of the Berlin International Film Festival.- the Golden Bear.
Inspite of critics's opinion, the jury picked "Touch Me Not" directed by Romanian artist and director Adina Pintilie. Blurring the borders between documentary and fiction, her movie is an open exploration of physical intimacy and sexuality; its content shocked many viewers. Pintilie also won an award for best debut film earlier on during the ceremony.
Among the 19 films running in the competition, the following works also obtained an award:
* Silver Bear Grand Jury Prize: "Mug" by Malgorzata Szumowska (Poland)
* Silver Bear Alfred Bauer Prize, for a feature film that opens new perspectives: "The Heiresses" by Marcelo Martinessi (Paraguay)
* Silver Bear for Best Director: Wes Anderson, for "Isle of Dogs"
* Silver Bear for Best Actress: Ana Brun, for her performance in "The Heiresses"
* Silver Bear for Best Actor: Anthony Bajon for his role in the French film "The Prayer" by Cédric Kahn
* Silver Bear for Best Screenplay: Manuel Alcala and Alonso Ruizpalacios, who's also the director of the Mexican entry, "Museum"
* Silver Bear for Outstanding Artistic Contribution in the categories camera, editing, music score, costume or set design: Elena Okopnaya, costume designer on "Dovlatov" by Alexei German Jr.