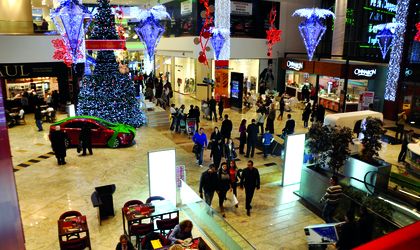 Romanian consumer market increased with more than EUR 10 billion in 2017, to EUR 114.5 billion, due mainly to higher wages paid by employers, Eurostat data show.
The "final consumption expenditure of households" index, a measure of consumer market, rose from EUR 96.5 billion in 2015 to EUR 104 billion in 2016 and to EUR 114.5 billion in 2017, according to Eurostat statistical series.
Romania is the 15th consumer market in European Union. The main driver of consumer market growth was the rapid increase of wages recorded in Romania in the last couple of years.
The total amount of wages paid by Romanian employers rose from EUR 57.7 billion in 2016 to a record-level of EUR 67.15 billion in 2017, due to minimum wage and public sector wages' increases.
Bigger consumer spendings in Romania led to a nine-year high economic growth rate in 2017, of 7 percent.
Many economists expect wage increases to slow down in 2018, due to high fiscal constraints.
"Stealth fiscal tightening could slow sharply the growth of net wages. (…) Moreover, the aggressive program of wage and pension increases may have to be scaled back to keep the budget deficit below 3% of GDP in 2019," UniCredit Group analysts estimate in a recent report.