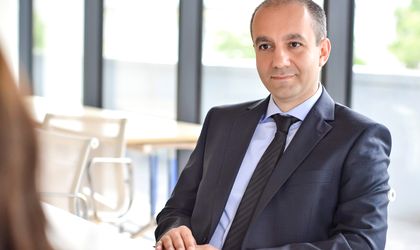 Company boards adopt a more optimistic outlook for growth and competitiveness in the short to medium term compared to the recent past according to the first edition of the Deloitte Survey "EMEA 360° Boardroom Survey: Agenda priorities across the region."
The survey highlights the opinions of 271 non-executive directors across 20 countries in EMEA, including Romania, providing a perspective on the issues that currently the boards of directors in the region are facing. The study focuses on six aspects of corporate governance: strategy and risk; innovation; cyber security; remuneration of senior executives; boardroom succession and talent; and board performance and evaluation.
"In Romania, the key issues of the boards over the past 12 months have been the organisation structure, the board effectiveness and the operational management. Corruption is also featured highly and is expected to remain high in the future. The key issues for the next 12-24 months are risk management, governance and strategy. Cost reduction continues to be an important matter on the boardroom agendas for the forthcoming period," said Zeno Caprariu, director Deloitte Romania.
According to the survey, cyber security has become a more important issue for non-executive directors in EMEA, ranking it higher on their agenda for the next 12-24 months compared with the past year. Despite the importance of board awareness, less than half of respondents said that their organisation currently had an action plan in place to deal with cyber security.
The emergence of cyber security as a significant problem may be due partly to its visibility in media reports and the threat to reputational risk for companies that become the victim of a successful cyber attack.
"According to our survey, although boards have identified innovation as a priority, embedding an awareness of the importance of innovation into the organisations' culture appears to be a more difficult and lengthy process," said Caprariu.
Digitisation has also become much more important, which can be explained by its remarkably broad and increasing reach.
"In Romania, gender diversity appears to not be a significant factor in board appointments. However, we noted that gender is a more significant factor in those countries where there are legal requirements for gender diversity, or where strong measures have been taken to promote gender diversity in public companies," added Caprariu.
Georgiana Bendre