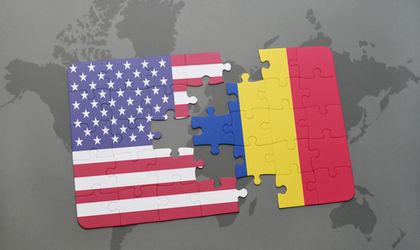 Companies with Romanian capital can apply for USD 500 million in funding via Smart Start, a new program developed by former minister for the business environment Ilan Laufer, which is due to be launched next month. The program was developed together with Piraeus Bank, BCR, and Banca Transilvania.
The platform that will allow companies to apply for the funding will be launched beginning October.
"I thank the implementation partners of the Smart Start USA program for their support and effort and, in particular, to the banks involved – Piraeus Bank, BCR and Banca Transilvania," Laufer said. The budget will be available for companies that will apply for the program and will be selected for funding by the implementation partners.
According to Laufer, the program aims to offer funding to 10,000 companies every year.
After the launch, information on the program will be disseminated via a caravan that will travel to over 30 cities around the country.
Smart Start USA is the first private program in Romania to create an ecosystem of entrepreneurial and financial education, a framework for training and business consultancy, which offers funding solutions and exclusive products, the program creators say.
"We have created this program to facilitate the entry of Romanian companies on the international markets, and one of the main priorities is the US market, which offers great opportunities to Romanian capital," Laufer said.The program aims to establish direct links between Romanian companies and entrepreneurs and the US market. They will be able to do so via the newly-opened CCIR Miami office, headed by Ilan Laufer.