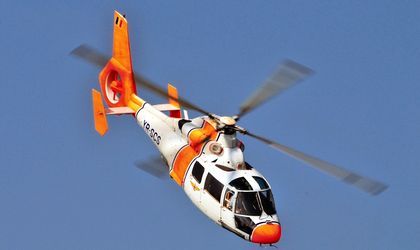 Romania currently has 25 clusters, but only 12 are active, said Christiana Leucuta, deputy director at the Ministry of Economy, Trade and Business Environment, at an event where tips on cluster building and success stories were shared by German representatives. The event was organized by the German-Romanian Chamber of Commerce and Industry.
The cluster concept involves strong cooperation between big companies, SMEs and academic institutions which gather in a certain region, securing employment and allowing member companies to gain additional revenue, according to Radu Merica, president of the German-Romanian Chamber of Commerce.
The Bavaria region in Germany currently hosts 19 clusters representing different industries. Martin Haunschild, general manager of bavAIRia, which manages two clusters with expertise in aviation, aerospace and satellite navigation, said that national governments can ensure funding for these clusters and allow tendering for projects from the European Commission. Otherwise, SMEs are in danger of going bankrupt before receiving EC payments. Haunschild stated that bavAIRia is an organization co-founded by the Bavarian state government which initially had 40 member organizations in 2006. Today, it has 168. The state played a crucial role in the development of the aerospace cluster, granting 90 percent financing which gradually decreased to 50 percent.
 
At present, the financing for clusters in Romania comes from member companies and the industry as a whole, while some may be granted structural funds if they are connected to projects carried out by public authorities. Leucuta said that several applications had been made to the Romanian government for funds that could prop up clusters. However, no legal mechanism has been put into place yet. Firms that are currently involved in clusters include Dacia Renault and Premium Aerotec Romania. Leucuta predicts that 2012 will bring further clusters into creative industries, IT&C, automotive and agro-food.
The Brasov area should become an industrial aviation center, according to Hans Prömm, one of the founders of Transylvania Aerospace Cluster, which was registered last week as an NGO. The cluster has already attracted members like Premium Aerotec, Eurocopter, Nuarb Aerospace, Aernnova, BWB and Cenit, along with a public institution and a university. At present, it has six founding member companies, but further firms will be attracted which should allow the building of a plane at some point.
Prömm commented that clusters are currently funded from private sources but that national funds should be allocated to these projects. Where performance targets are not met, funding can cease from public sources, according to the businessman, who believes that Romania should follow the German model in financing clusters. Romania could select certain clusters to receive funding through a transparent process.
 
Prömm is confident that clusters can boost employment and additional tax revenue to the state budget, along with improved overall infrastructure.  Leucuta adds that clusters help attract FDI.  
Ovidiu Posirca