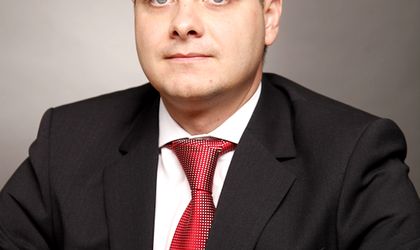 The total amount of payments made by the Chamber of Deputies decreased by almost 18 percent, from RON 246 million RON in 2008, to RON 202 million in 2010, reveals a PwC analysis. Out of these, the largest share of 70 percent was related to human capital costs, while expenses for buying goods and services amount to 23 percent and investments to just 7 percent.   
The budget of the Chamber of Deputies divided by the number of MPs is approximately three times lower than the European average. Accordingly, expenses per Member of Parliament amounted in 2010 to EUR 150.000 as opposed to an EU average of 431,000 EUR per MP; while in Germany expenses reach over 1 million EUR per MP. Also, the annual cost for every citizen of financing the Chamber of Deputies budget is of EUR 2.33 , four times lower than the EU average of expenses of  EUR 8.29  per citizen. However, the Chamber of Deputies budget counts for 0.21% in the overall state budget, almost double from the EU average of 0.13%.
"Our analysis identified several areas where efficiency improvements are possible, could lead to significant cost savings in the future years, and could generate processes optimization inside the institution, increase the productivity of employees and lead to a better definition and monitoring of the key performance indicators", stated George Dorobanţu, Manager, Advisory Services, PwC Romania, one of the authors of the report.
Improving efficiency
The chamber of Deputies could introduce an electronic document management system and reorganize the printing and copying of documents into dedicated centers. Almost 90 percent of the documents processed in the Romanian public institutions are on paper format, and 40 percent of the total workload for employees of The Chamber of Deputies is dedicated to managing documents.
By lowering paper consumption, around RON 420.000 could be saved yearly, while another RON 1 million would be saved annually by assigning dedicated centers for printing and copying.
The administration of the Parliament building (House of People) should be separated from the leadership of the Chamber of Deputies and the Senate, allowing the introduction of performance indicators, in the same time removing some of the administrative burden.
The Chamber of Deputies should opt for operation leasing on vehicle acquisition, allowing the renewing of its car fleet without initial capital expenditure. According to the PwC analysis, the annual cost reduction resulting from the introduction of the operational leasing would exceed RON 100.000, while switching to diesel equipped cars would annually save up to RON 600.000. Therefore, over a four year period, the cost reduction could amount to RON 3.4 million.
The analysis of the expense structure of the Chamber of Deputies was performed between January and May 2011, while the final report with PwC's conclusions was submitted to the leadership of the Chamber of Deputies by the end of May 2011.
In the picture, George Dorobantu, Manager, Advisory Services, PwC Romania
 
Ovidiu Posirca