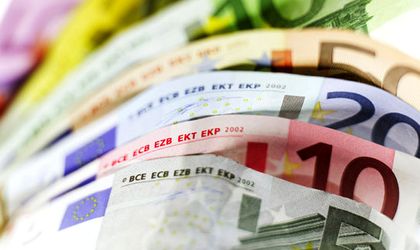 The country registered a budget deficit of RON 7.17 billion (EUR 1.5 billion) in the first three quarters from RON 13.8 billion (EUR 3 billion) in the same period of last year, supported by higher budget revenues.
Revenue to the consolidated budget moved up by 7.2 percent to RON 141 billion (EUR 30.1 billion), which was 23.2 percent of GDP in Q3.
Fiscal revenue rose by 9.5 percent due to improved collection in VAT, excises that grew by 6.2 percent and 8.4 percent. The income and profit tax added 12.3 percent and 6.3 percent in extra revenue. Non-fiscal revenue added close to 30 percent.
The property tax and non fiscal revenue expanded by 0.3 percent and 12.4 percent in local administrations.
Insurance contributions grew by 2.4 percent to RON 38.3 billion (EUR 8.4 billion).
The budget expenditure grew by 1.9 percent to RON 148.3 billion (EUR 32.5 billion), which was 24.4 percent of GDP.
Expenses on EU funded projects increased by 30.5 percent while on interest it rose by 25.6 percent. A 7.3 percent increase was registered in goods and services, due to additional payments for medical services and pharmaceuticals.
The partial recovery of wages in the public sector increased the personnel expenditure by 4.3 percent.
The investments which include capital expenditure and financing of development programs, grew by 3 percent to RON 22.2 billion (EUR 4.8 billion), which is 3.6 percent of GDP.
Ovidiu Posirca