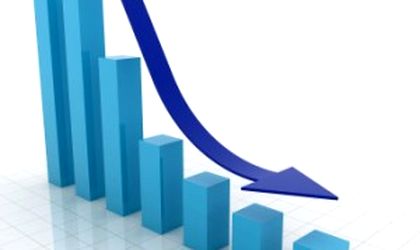 The country's deficit narrowed to RON 6.8 billion (1.5 billion) in the first half of this year and accounted for 1.12 percent of GDP, from RON 11.2 billion (EUR 2.6 billion) that was 1.94 percent of GDP in the same period of last year, according to the Ministry of Public Finance.
Finance minister Florin Georgescu said that Romania will stay this year in the 2.2 percent deficit target agreed with the IMF.
Revenue to the consolidated budget rose by 8.9 percent year-on-year to RON 93 billion (EUR 20.8 billion), representing 15.3 percent of GDP in H1.
Fiscal revenue gained 11.5 percent due to gains of 9.5 percent in VAT and 6.6 percent in excises, while revenue from the income and profit tax went up by 15.5 percent and 7.7 percent.
Non-fiscal revenue rose in the state and local budgets by 19.4 percent and 14.6 percent.
Social insurance contributions gained 5.4 percent to RON 25.5 billion (EUR 5.7 billion) in H1. The sums reimbursed from the EU on the account of public payments were up 31.6 percent.
Expenses increased by 3.3 percent to RON 99.8 billion (EUR 22.3 billion) and accounted for 16.4 percent of the GDP. The bulk went to EU funded projects and interest payments that advanced by 45.1 percent and 34.4 percent, while goods and services added 7.1 percent.
Personnel expenses gained 1.2 percent as public workers recovered 15 percent in wages starting February 2011. Public investments increased by 4.7 percent to RON 13.8 billion (EUR 3 billion) in H1, amounting to 2.3 percent of GDP.
Ovidiu Posirca