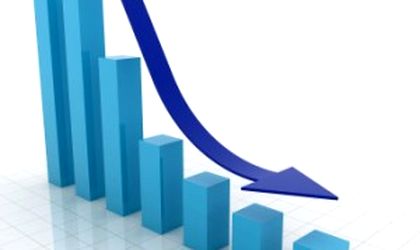 The deficit totaled EUR 778 million at the end of the first quarter (Q1) of 2012, according to data from the Ministry of Public Finance, in line with the IMF target which recommends Romania to lower the cash deficit below 2 percent of GDP this year.
Revenue to the consolidated budget rose in nominal terms by 9.9 percent in Q1 of 2012 against Q1 2011, totaling EUR 10.4 billion. Meanwhile, expenses were up 4.9 percent to EUR 11.2 billion, due to an increase of 54.7 percent in EU funded projects and 17.9 percent in interest payments. Moreover, goods and services expenditure rose by 4.6 percent in Q1 due to payments for health services and pharmaceuticals.
Fiscal revenue rose by 16.5 percent in Q1, due to increased collection in VAT that was up 7.6 percent, excises which rose by 7.3 percent and tax revenue that grew by 21.2 percent.
Insurance contributions gained 8.2 percent in Q1 to EUR 2.9 billion.
In local administration, revenue from property tax rose by 3.8 percent, while non-fiscal revenue was up by 21.7 percent in Q1.
Sums reimbursed from the EU for public payments rose by 35 percent.
Personnel expenditure rose by 0.9 percent in Q1 2012, as the the 15 percent increase in public wages and the payment of contributions for military personnel started in February 2011.
Investment expenditure which includes capital expenses and financing of programs funded from internal and external sources rose by 43.2 percent in Q1 to EUR 1.6 billion.
Ovidiu Posirca