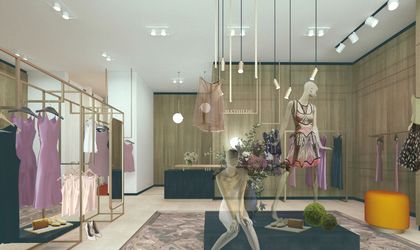 Romanian brand Mathilde of clothes for women, has invested EUR 90,000 in a new store in Constanta that will open on June 11. It is the eighth store of the chain that will open its gates within City Park Mall Constanta.
Founded in 2004, Mathilde continues in this way its national development policy through its ongoing projects but also through the ones in negotiations. The compay estimates sales of EUR 2 million until the end of 2017.
The director of Mathilde, Razvan Ghesea, says that "the new store is a natural step in our expansion strategy and without doubt, our clients from Constanta will appreciate Mathilde presence. They will enjoy our creations which are addressed directly to their needs of wearing outfits that represent them. This opening, as well as the others that we have in plan support the mission that we thought of, to create outfits that tell a story behind every woman".
Among the clients and fans of Mathilde brand, there are modern and dynamic women, willing of refinement and attitude. The style is personalized with accessories and manual embroidery.
The philisophy of the brand stands in the fact that women can feel good with themselves through everything they do and implicitly in the slogan "Try Mathilde! You will feel by yourself the change…"
In the present the brand has eight stores in the country: Bucharest, Brasov, Cluj-Napoca, Constanta, Deva, Iasi, Baia Mare, Timisoara and is available through a network of partners in: Bacau, Resita, Constanta, Piatra-Neamt, Timisoara, Tulcea, Ramnicu-Valcea, Barlad, Braila, Calarasi, Campulung Moldovenesc, Galati, Radauti, Tecuci, Zalau.
Georgiana Bendre