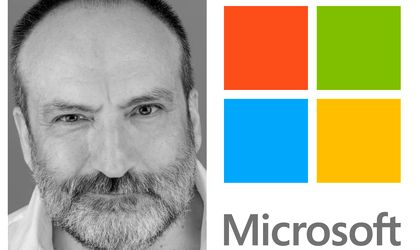 Romanian blogger Victor Kapra said in a post that he was the first to publish the information that Romanian was the second language spoken at the Microsoft HQ in Seattle.
Kapra said that he wrote this in March 2003, when he was the deputy editor-in-chief of business daily Ziarul Financiar. At that time, he went on a press trip in the United States with several journalists and had the chance to talk to dozens of Romanian programmers that were working for the IT giant.
The blogger added that during his visit at the HQ he became friends with Eduard Koller, who is currently senior program manager at Microsoft HQ.
"The piece I was writing for the newspaper in Bucharest was quite low-pitched. I needed a touch of color.
I asked Eduard, looking at the room full of Romanians employed by Microsoft. 'Could we say that Romanian is the second most spoken language at the HQ of Microsoft?'.
"We could say that' – he answered smiling. After which he added: 'But we would exaggerate with at least one order of size'", wrote Kapra on his blog. The blogger added that the was the one to start this "legend" 13 years ago.
Kapra concluded that most of the employees at Microsoft speak English so Romanian could be ranked 20-50.
Romanian PM Dacian Ciolos said earlier this month that Romanian is the second most spoken language in Silicon Valley after English.
Ovidiu Posirca