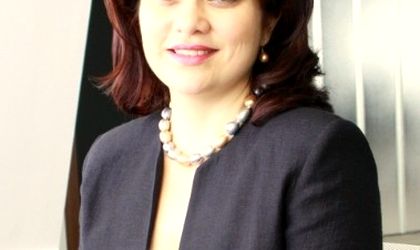 The average banking relevance index at global level on 32 markets is 75.1 percent, while for the Romanian market it stands at 73.4 percent, according to an EY survey based on answers from over 55,000 consumers worldwide.
"Thirty years ago, banks were confronting with a very low competitiveness or even non-existent on the counselling and financial services segment and the consumers trusted them. The results of our study shows the impact of the new competitors entrance as well as the drop of the consumers' commitment towards banks and the increase of their interest in banking alternatives," said Aurelia Costache, financial services advisory leader EY Romania.
The Romanian banking relevance index is almost two points under the global average. Banks seem to be less relevant for younger clients, registering only 71.8 percent in the index for the clients between 18 and 24 years. Moreover, banks are less relevant to Romanians with lower incomes, but are relevant 100 percent for clients with annual incomes of over USD 100,000.
Also, there's a considerable difference between the Romanians with a low level of education, meaning those who didn't graduate high school, for which the relevance is 57.3 percent, while for university graduates the relevance is 77.1 percent. However, the relevance decreases for Romanian post-university graduates, for whom banks are relevant up to 71.7 percent.
The factors that threaten the banks' relevance are the fast changes among clients' preferences and expectations, the growth of FinTech products with easy usage and the banking alternative services, the consumers' demand for digital services and personalized products and the industry scandals that hit the confidence in banks.
From the global index elements perspective, Romanian banks are under the clients' expectations for future products planning and for the current mix of products.
The banks from northern countries of Europe-Sweden, Denmark, Norway and Finland, keep the highest relevance for clients (over 80 percent), followed by Germany, which has an index of 81.1 percent.
Georgiana Bendre