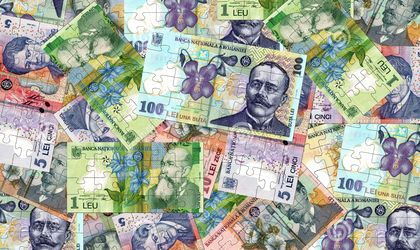 The average net income went up to RON 2,108 in October, growing by RON 14 compared with September, and people working in the IT sector got earned more money than those in the oil&gas industry, according to a press release of National Institute of Statistics (INS).
"The highest values of the average net income were registered in services activities in IT (RON 5,513) and the lowest values were registered in hotels and restaurants (RON 1,281). The increase in average net income compared with the previous month was due to the occasional incentive (including annual incentives), goods in kind and money, amounts from the net profit and other funds," says the INS.
The most significant growth of average net income, by 4.8 percent, was registered in superior and inferior coal extraction, between 3.5 percent and 4.5 percent in textile production, iron   industry, cinema, video and television, production activities, between 1.5 and 2.5 percent in cars production, machinery and equipments, pharma goods production, wood manufacturing, with the exception of furniture, tire and plastic goods productions, telecommunications, R&D, financial auxiliary activities, shows and cultural activities, agricultural goods.
The decreases in net average income were caused by the production non-accomplishments or lower cashing in and hiring personnel with lower incomes.
The most significant drops in average net income (-26.5 percent) were registered in crude oil extraction and natural gas (to RON 4,218 ) and by 15.8 percent in activities related to extraction (to RON 4,097).
Compared with October 2015, the average net income grew by 12.7 percent. The real income index compared with the same period of the last year was 113.2 percent.
Georgiana Bendre