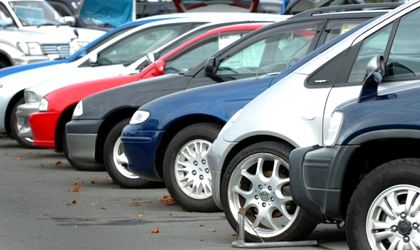 The Romanian auto market posted an 18 percent growth in 2016, according to the Automotive Manufacturers and Importers Association (APIA). The growth will slow down in 2017, the industry body forecasts.
Sales of new motor vehicles recorded a 17.8 percent year-on-year increase in 2016, but the trend is expected to be reversed in the current year. The cause, APIA argues, is the fact that the environmental stamp was not replaced by an equivalent measure, after it was eliminated last year, APIA representatives said in a press conference.
Data shows that 2016 closed with a sales volume of over 142,000 units, a figure very close to that recorded in the first year of the auto market crisis, namely 2009, when the figure was 148,000 units.
National car manufacturing market posted a figure of 359,306 units, representing a 7.2 percent year-on-year drop. Of the total, Dacia produced 320,457 units, and Ford 38,849 units, respectively. 
Biggest sales volume was posted by Dacia Duster, with 190,825 units manufactured (+11.9 percent year-on-year), followed by Dacia Sandero (51,778 units – 10.8 percent), Dacia Logan MCV (40.480 units, +0.6 percent), Ford B-Max (38,849 – 19 percent) and Dacia Logan (37,014 units – 47.2 percent).
In regards to exports, the figure stood at 326,089 units, down by 8.2 percent year-on-year. The model that performed best was Dacia Duster – with 183,860 units (+13 percent), followed by Dacia Sandero (44,317, -15.1 percent) and Ford B-Max (38,857 units, – 19 percent). Overall, 90.9 percent of products of the Romanian car manufacturing industry was exported, compared to 91.7 percent in 2015.
With a total volume of 142,020 new cars sold in 2016, the national auto market recorded a 17.8 percent year-on-year increase, with 115,004 units represented by cars, up by 17 percent compared to 2015.
Dacia tops the sale of new cars ranking, with 35,448 units (30.8 market share), followed by Volkswagen (11,983 units, 10.4 percent), Skoda (10.268 units, 8.9 percent share), Renault (8,351 units, 7.3 percent share), and Ford (6,957 units, 6 percent share).
Sale of 'green' cars, namely electric and hybrid cars, increased twofold, to 1,183 units compared to 496 units in 2015. In particular, sale of electric cars increased by 237 percent, year-on-year, from 167 units from 46 units.
Georgeta Gheorghe