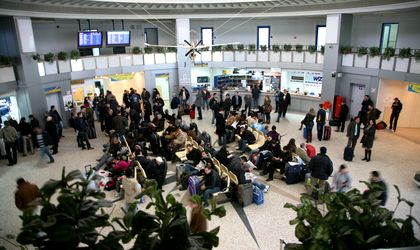 From January 1, 2014, Romanian citizens should be able to work without any restrictions throughout the European Union, after the maximum seven-year term for which the member states could maintain controls expires.
"We are convinced that from January 1, 2014, the accession treaty will be respected by all the European partners. The Romanian authorities are watching very closely all the statements and developments in certain member states on this subject," said Luminita Odobescu, state counselor in the Prime Minister's Chancery, during a debate on the issue.
Under the treaty that Romania signed upon accession to the European Union, EU countries had the right to institute restrictions as transitory measures to protect their internal labor markets. While the initial term was two years, it could be extended, pursuant to notifying the European Commission, by another three years, and subsequently an additional two years.
"Seven years is no longer restriction, no longer differentiation – now it means discrimination," said Vasile Puscas, Romania's chief-negotiator with the European Union between 2000 and 2004, during a debate on the matter.
Since Italy and Ireland lifted restriction in 2012, there are nine remaining countries where Romanians must obtain a work permit before getting employment: Austria, Germany, the Netherlands, Belgium, Luxembourg, Spain, France, Malta and Great Britain. Currently, Romanians can work in these countries without a permit only if they are self-employed, which is the equivalent of sole trader status on the Romanian market.
The seven-year extension expires in January next year. "From 2014, we will no longer allow a member state to invent reasons or statistics to restrict the rights of Romanian and Bulgarian citizens to free circulation and working on the territory of the Union," said euro-parliamentarian Renate Weber. "If the labor market in EU member states continues to be restricted after this date, the European Commission should start infringement procedures," she urged.
Weber added that since 2012, the maintenance of restrictions should have been justified and that the European Commission had not asked for justifications from the governments that enforced these restrictions.
Alluding to the debate taking place in Great Britain over concerns that Romanian and Bulgarian workers will flood the British labor market, Weber said, "It is a great shame for a state to base its pre-election campaign on the coming of Romanians and Bulgarians."
According to a survey published by IRES (the Romanian Institute for Evaluation and Strategy) on January 23, 2013, concerning Romanians' perceptions of and attitudes to working abroad, the main emigration target for Romanians is Germany. "I don't know where the UK's fear comes from," said sociologist Dumitru Sandu, professor at the Faculty of Sociology and Social Assistance.
Sandu explained that the Romanian migration pattern is polycentric, with two main hubs in Italy and Spain, and two secondary destinations, Germany and the United Kingdom, the latter being a lesser target.
Statistics indicate that there are approximately 3 million Romanians abroad, of whom 2.5 million live there and 500,000 are euro-commuters who are hard to count precisely. "Romania risks losing significant human capital for good if it does not rush to take into consideration the Romanians living abroad," said Sandu.
Sean Bamford, policy officer in the Trades Union Congress, European Union and International Relations Department, said that the assumption that internal labor markets would be negatively affected by immigration was false, describing this as "the lump of labor fallacy." "Labor markets are dynamic and as more people come in, the internal market becomes larger. Overall, there is very little evidence that immigration is undermining the local labor market," he said.
Otilia Haraga