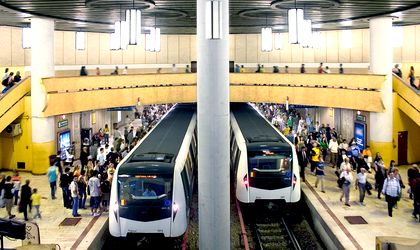 The Subway Line 6, section 1 Mai-Otopeni, is a priority for the current government and the land required for the development will be expropriated after the adoption of a Government decision, says the Transports Ministry.
The resort Minister, Razvan Cuc, discussed with the Japan Ambassador in Romania, Kisaburo Ishii, about the new subway line, according to a release of the Ministry.
According to the source, Cuc said that this line is part of the Government Program 2016-2020.
"As a result of an analysis made at the level of the Transports Ministry and the board of Metrorex, the points that needs a high attention to start the project were identified. Thus, in the following period, the surrounding areas will be expropriated. Regarding the financing of the project, it will be ensured through European funds," says the release.
"This objective has a high importance for Romania, both for the development of the current subway relation from Bucharest, as well as from the point of view of Romanian-Japan relation," says the Ministry.
The new line would link Bucharest to the Henri Coanda international airport. At present the city is linked to the airport by road and partially by a rail line, which is not that popular.
Georgiana Bendre