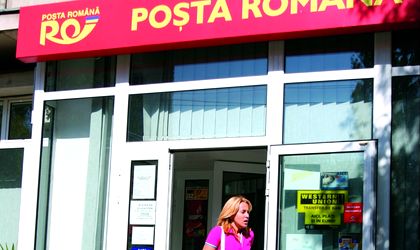 Officials of European Investment Bank (EIB) in Romania met on Tuesday with the minister of communications and information society, Lucian Sova and the interim director of Posta Romana (CNPR) Elena Petrascu, to discuss the establishment  of the necessary phases to obtain a financing line of CNPR.
"Lucian Sova assured that Posta Romana will play an active role on the market and with a responsible managing resources program the company has good chances of recovery," says the published statement on the minister's Facebook page.
On October 4, the Administration Council approved a new organizational chart of Posta Romana that abolished 56 management jobs, which represented a saving of RON 434,000 monthly minimum salary and RON 92,000 monthly leading benefits.
The government recently approved a memorandum for Posta Romana's activity recovery on a five years period. One of the measures is to increase the revenues through products and service diversification and efficient use of annual funds from Universal Postal Union.
Teodora Marinescu