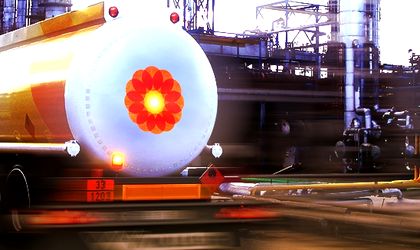 KMG International (KMGI), the former Rompetrol group, announced this Thursday that the Romanian authorities approved the transaction closed at the end of 2016 between the sole shareholder, the national company of oil& gas from Kazahstan, KazMunayGas (KMG) and the Chinese company China Energy Company Limited (CEFC), through which CEFC takes over 51 percent of KMG International.
The KMG and CEFC in the new joint-venture stake KMGI will be 49 percent, respectively 51 percent.
According to the group, KMGI becomes a development platform of a strategic partnership in the energy sector in Western and Eastern Europe, which will ensure both an increase in the operational and financial performances of the group.
"Finalizing the transaction will allow the establishment of a solid cooperation base between KMG and CEFC, making the following expansion of KMGI in Eastern and Western Europe easier, but also in other regions of the world. This joint venture will benefit from the potential of energy resources from Kazakhstan and the financial resources of China, for the expansion of the activities in the global project "One belt, one road". The project represents an exceptional opportunity for KMGI from the perspective of its operations expansion in Kazakhstan, which in its turn will ensure the implementation of Government programs implementation for the investments attraction," said Zhanat Tussupbekov, general director KMG International.
He says that a special attention will be given to the projects from Romania, as it's the state where KMGI group own the main assets.
"In conclusion, we have to see that this global project will have multi-application effects in the participating countries' economies- Romania, Kazakhstan, China- as well as a social positive impact," said KMG International.
In December 2016 was signed the agreement between KMG and CEFC regarding the sale of the 51 percent stake of the KMGI group shares, which develops refinery, selling and oil distribution activities and oil products through the gas network Rompetrol in Romania, Bulgaria, Moldova, Georgia, as well as through its partners from Black Sea region.