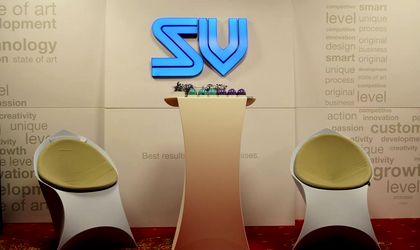 Romanian app developer Softvision, set up in 1994 in Cluj, Romania, could be sold to US information technology provider Cognizant, Reuters reported on Monday for USD 550 million. The move is designed to boost the latter's digital business but is yet to be confirmed, with sources telling Reuters that the talks may not result in a deal.
The US company is seeking to expand its offerings in digital and cloud services to take on outsourcing services rivals Accenture and IBM more effectively and boost its profitability. Based in Teaneck, New Jersey, Cognizant has focused of late on cloud computing, cyber-security and analytics consulting.
The company has a capitalization of USD 44.6 billion and its digital business now accounts for 30 percent.
Softvision, founded in 1994 by Romanian-born Laurentiu Mihai Russo, currently a San Francisco resident,   consults for large companies on technology products.
The acquisition would be the third of the year, after Cognizant bought consulting firm SaaSfocus and  Hedera Consulting.
Softvision also did an acquisition in 2018. The company purchased Arrow Digital, a West Palm Beach based digital consulting firm in July.