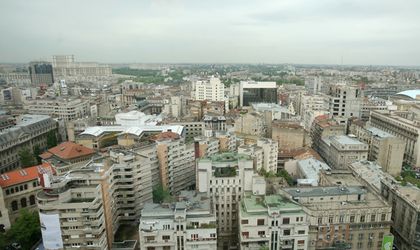 The average demanded price for the available apartments increased slowly in November compared with October by 0.2 percent at national level, from EUR 1,042 to 1,044 per square meter, but the current value is 8.3 percent higher than in the similar period of 2015, accoring to imobiliare.ro.
Out of the big analyzed cities, most of them registered decreases, the exceptions being Cluj-Napoca and Timisoara, where the growth margin of prices after 12 months exceeds the level of 10 percent.
In Bucharest, the owners' prices demand fell by 1.1 percent in November from EUR 1,141 to EUR 1,129/sqm. The decrease from the last month was held exclusively by the new apartments, that got slightly cheaper (from EUR 1,198 to 1,168/sqm), while the old buildings apartments increased by 1.1 percent (from EUR 1,062 to EUR 1,074/sqm).
In Brasov, the average price demanded dropped by 0.8 percent in the last month (from EUR 908 to EUR 901.sqm) but it's 3.4 percent higher than a year ago (when it reached EUR 871/sqm). In November the older apartments got more expensive by 0.9 percent (from EUR 904 to  EUR 912/sqm), but the price of the newest ones decreased from EUR 926 to EUR 868/sqm.
In Cluj-Napoca the prices gained 1.7 percent in November from EUR 1,222 to EUR 1,243/sqm, an increase by 10.4 percent compared with the same period of 2015.
In Constanta the apartments got cheaper in average by 0.2 percent in the last month (from EUR 957 to 955/sqm) but are by 4.7 percent more expensive than in the same period of the last year. A decrease was registered only for the old buildings.
Also, in Iasi, the prices dropped overall by 0.6 percent in November from EUR 900 to EUR 895/sqm, but in Timisoara the prices increased by 0.7 percent in the last month and are above 10.6 percent, the level from 2015.
Georgiana Bendre