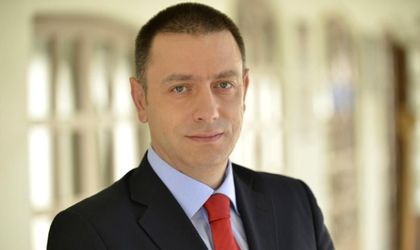 Defense Minister Mihai Fifor announced Monday that Romania will launch the auction procedure for the acquisition of mobile missile systems (coastal batteries).
"We hope to start the procedure for the acquisition of rocket launcher systems. We are talking about coastal batteries, a new stage of major endowment for the Romanian Army. Two weeks ago we approved a government decision on this, and we are now ready to launch this procedure, "said Minister Mihai Fifor at the opening of the academic year at the Military Academy in Bucharest..
The value of the coastal battery purchase contract is over USD 150 million dollars, and Boeing is among the main companies that could get this contract, according to Politico.com.
Defense Minister Mihai Fifor said, as well, he had discussed with his American counterpart, James Mattis, the acquisition of F16 aircraft.
"We also discussed the F16 program, which we want to continue to buy. First of all, there are the five aircraft we are going to buy from Portugal, as was the case with the other twelve. I asked for support from the Secretary of Defense because either they are bought from Portugal or bought from another allied country, the procedure is the same, and we need an US agreement for this procedure to take place. Secretary Mattis has given us all assurances that there will be support for this program, "Mihai Fifor stated.