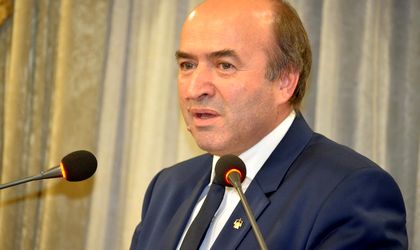 Romania's former justice minister Tudorel Toader said on Thursday that the new government will be sworn in by the end of June. He resigned from his position on June 15.
Toader said he was "fully convinced" that, by June 30 Romania will have a new executive. Asked whether he would become a minister in the new cabinet, the former justice minister did not give an answer.
Toader's resignation becomes irreversible on June 30. "This does not mean that I cannot withdraw my resignation, but does not mean I cannot be an interim minister. Consequently, the irreversible character shows the principle of availability, but does not mean the mandate will cease automatically, because continuity is needed, assuring functionality," Toader explained.
"I always said I will be an interim minister, that I will fulfill my duty until the last day of my term," Toader said.
According to the politician, he had a meeting with president of the Alliance of Liberals and Democrats (ALDE) Calin Popescu Tariceanu. The two discussed the progress of laws on the justice sector, as well as measures to be taken in order to avoid the possibility of a power void. "There is no delay in terms of the laws on justice sector, because in the governing program these laws have another status (…) so we are meeting the deadline," Toader said.
Former labour minister Lia Olguta Vasilescu said all ministers will withdraw their resignations and come back as interim ministers until the new government is sworn in.
On Wednesday the Grindeanu government fell as it failed survive a motion of no confidence initiated by his own party, the Social Democratic Party (PSD).