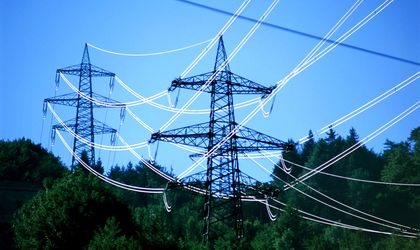 As the country seeks to attract investors for major energy projects such as two nuclear reactors at Cernavoda and a new large capacity power plant, industry specialist warned that Romania runs the risk of becoming a power importer if the building of new capacities is delayed.
Almost 94 percent of the power generation in Romania is state-owned and divided between hydro and nuclear, which are competitive from a cost point of view, while coal needs more investments, according to Luca D'Agnese, country manager at Enel Romania.
"We have in this sector a problem of old plants, of inefficient plants that need investments in order to be refurbished or replaced by new units. This is the primary area of attraction for investments," said the head of the Italian utility last week at the event Mediafax Talks about Energy. He added that in transport and distribution Romania has taken important steps forward on regulatory matters and the way it attracts investors. Aside from Enel, German E.On and Czech CEZ are the main foreign players in the distribution business.
Romania aims to set up energy holdings, increase nuclear and hydro output and to further develop the renewable sector. These are long-term projects and require a significant amount of capital expenditure. Investors in Western Europe are developing green capacities, and Chinese firms have expressed their interest in building larger capacities.
"Major energy projects are required if Romania doesn't want to find itself an energy importer," warned D'Agnese.
Investors wanted
State-owned China Huadian Engineering successfully bid this summer for a 500 MW coal-fired plant in the Rovinari Energy Complex. The company will invest USD 1 billion in Romania to build the capacity.
The building of nuclear reactors 3 and 4 at Cernavoda is feasible and a consortium led by a Canadian firm has tabled an improved offer, according to Alexandru Sandulescu, director of energy policy at the Ministry of Economy.
Meanwhile, the Ministry of Environment decided last week to issue environmental certification for the building of Units 3 and four 4 at Cernavoda, which have a combined capacity of 1440 MW. Almost 20 percent of Romania's power consumption comes from nuclear sources.
Hidroelectrica, the state-owned power producer, plans to build the Tarnita-Lapustesti pumped-storage hydropower plant, which will have an installed capacity of 1000 MW. Over EUR 1.1 billion of investment is required. When built, it will be the largest hydro-electrical load balancing system in Romania.
Hidroelectrica, which produces one third of Romania's electricity output, went insolvent this summer in order to cancel bilateral contracts with a handful of companies that had been granted cheap energy. Sandulescu said the tender book and announcement project had been finalized and should be approved soon by an inter-ministerial committee.
"We hope that we will soon have the starting procedure for attracting investors," said Sandulescu.
The Enel manager said the recently approved energy law sets a timeline for regulated prices to be phased out, adding that further investments will come once authorities define the vulnerable consumer. The deregulation of electricity prices will be completed for companies and households by 2013 and 2017 respectively.
Ovidiu Posirca