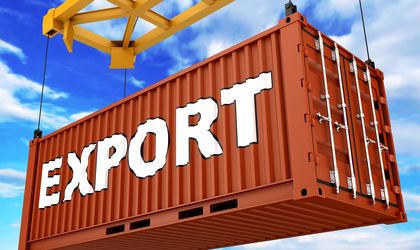 Exports of Romanian goods advanced 9.1 percent in the first nine months of the year to EUR 50.85 billion, below the level of imports, and the trade deficit advanced by 11.8 percent to EUR 9.95 billion, according to data released by INS.
In the first nine months of 2017, the trade deficit was EUR 8.9 billion. In the first three quarters of 2018, imports were EUR 60.8 billion, 9.5 percent more than in the same period last year. At the same time, exports were EUR 50.85 billion, an advance of 9.1 percent over the same period last year.
Thus, the trade deficit reached EUR 9.95 billion after the first nine months, 11.8 percent over the same period last year.
In September, exports amounted to EUR 5.84 billion and imports were EUR 6.81 billion, resulting in a deficit of EUR 970 million. Compared to September 2017, exports in September 2018 increased by 5.1 percent and imports increased by 3.4 percent.
The main groups of exports and imports are held by product groups: transport machinery and equipment (47.4 percent for export and 37.9 percent for imports) and other manufactured products (32.3 percent at export and 30.7 percent respectively).
In 2017, Romanian exports climbed 9.1 percent and imports advanced by 12.3 percent and the trade deficit increased by 30 percent from the year before, to EUR 12.96 billion.