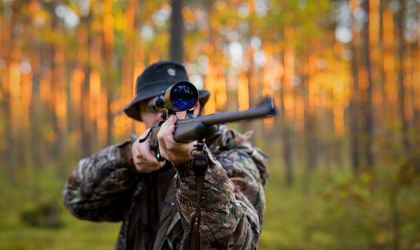 Romania's government issued a draft bill that amends the legislation on lethal and non-lethal weapons.
One of the changes states that people under 18 years old can use sports shooting weapons with permission from parents or a tutor, while for non-lethal weapons for which a permit is needed, the owner of the permit has to attend each year a shooting class in an authorized range.
Moreover, the draft bill increases from 10 to 30 days the deadline in which the owner of a gun with suspended or canceled permit has to deposit the weapon at the armory.
The national gun registry will keep for 30 years the records on weapons and components that were destroyed.
The draft bill also contains changes that impact foreigners that might come to Romania for hunting trips. The foreigners will be able to bring their own hunting weapons if they have a nominal invitation from a hunting site, and not from a hunting association, as was the case up to now. Moreover, the owner of an international gun passport will have to keep it with him or her all the time. News portal profit.ro first reported on the changes.