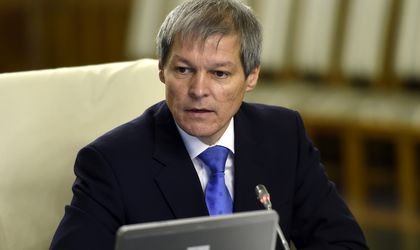 The Romanian PM Dacian Ciolos has asked the minister of External Affairs, Lazar Comanescu and the Defence minister, Mihnea Motoc, to come up with an action plan in August regarding the multinational squad that will be hosted in Romania, according to Agerpres.
"The steps for the strengthening of Romania's presence in NATO on the naval and air component on the Black Sea have to start already. This includes some diplomatic acts, contacts with the partners who promised to participate to this the naval and air component, " said Ciolos.
"A dual effort at Government level is needed, not only at the two ministries level, a coordination together with the presidency. Please also inform the Parliament parties regarding this process and of the actions plan that we dedicate to," added Ciolos.
President Klaus Iohannis announced on Tuesday that "at least six allies" from NATO have accepted the Romania's invitation to attend the multinational squad with soldiers.
Iohannis made these statements after the CSAT meeting, where decision makers discussed the measures and the actions that must be taken for the implementation of the initiatives adopted at the NATO Summit from Warsaw.