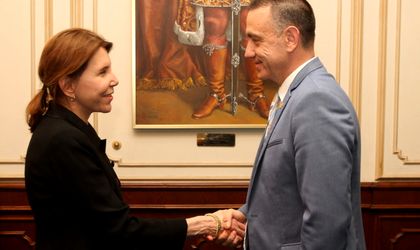 Romanian defense minister Mihai Fifor discussed with French ambassador in Bucharest, Michele Ramis, about the bilateral relations and cooperation through European Union and North-Atlantic Alliance.
Fifor and Ramis had a meeting on Monday in which they talked about the importance of strengthening the security ties between the European states in the perspective of permanent structural cooperation, according to Ministry of Defence (MApN).
"Minister Mihai Fifor said that this opportunity to strengthen cooperation in security and defense is a priority matter on the European agenda," stated MApN.
Fifor added that joint military drills on Romanian territory are important in defending the Black Sea area.
Teodora Marinescu