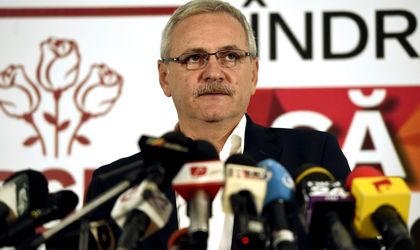 The president of the Social Democratic Party (PSD), Liviu Dragnea, says the new government of Sorin Grindeanu aims to limit the aggressive manner in which the state sometimes relates to the businesspeople.
Dragnea explained that the future government, which is formed by PSD and the Alliance of Liberals and Democrats (ALDE), will roll out special legislation so that the state changes its approach in relation to the business environment.
"We will introduce the prevention law, right in the first quarter, so that businesspersons don't receive punitive actions before a preventive measure. (…) Do we need to have a state that harms, punishes, closes firms or we should think about helping them, by changing the legal framework so as to help them develop their businesses?," said Dragnea in an interview at Romania TV, the news station founded by missing Romanian businessman and politician Sebastian Ghita.
Dragnea added that the new government will have a special Ministry for SMEs, the business environment and entrepreneurship. The Ministry of Waters and Forests, which doesn't exist at this moment, will also emerge in the new government structure.
The PSD head explained that the political allies of the social democrats, ALDE, will handle four ministries in the Grindeanu cabinet, which should be voted in Parliament on Wednesday.
Ovidiu Posirca