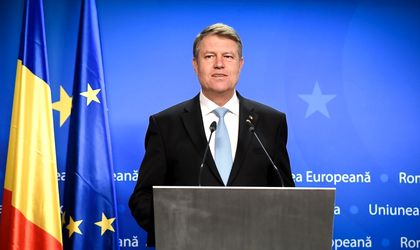 The Informal Summit of Heads of State or Government of the European Union will take place on May 9, in the Romanian city of Sibiu, In the context of the Romanian Presidency of the Council of the European Union. This will be the first summit of this magnitude ever hosted by Romania since it became a member of the European Union in January 2007.
The high-level meeting will be hosted by Romanian president Klaus Iohannis and chaired by Donald Tusk, the President of the European Council. The summit will be attended by heads of state and government from EU member states, European Commission President Jean-Claude Juncker, and the President of the European Parliament, Antonio Tajani.
Romanian Prime Minister Viorica Dancila complained on Friday that she had not yet received an invitation to the Sibiu Summit, which she said was "hard to understand" and "inappropriate".
EU leaders will discuss the EU's next strategic agenda for the 2019-2024 period and exchange views on the challenges and priorities for the EU for the years to come.
The current agenda was agreed in June 2014 by the European Council. It focuses on five priority areas.
jobs, growth and competitiveness
empowering and protecting citizens
energy and climate policies
freedom, security and justice
the EU as a strong global actor
According to Emerging Europe, Commission President Juncker is expected to use the summit in Sibiu as an opportunity to call for greater integration among member states, including the creation of a European Defence Union. This will be one of Juncker's last chances to push his vision for the future of the Union as he is due to step down from his role in November.
On the day of the summit, which is also known as Europe Day, ruling party PSD is planning to hold a political rally in the northeastern city of Iasi, which party president Liviu Dragnea is expected to attend, according to statements made by a local PSD leader, who added that the rally could gather up to 40,000 of the party's supporters.
Romania will also see another important event this month: a visit by Pope Francis between May 31 and June 2. The Pope will visit Bucharest and two other towns in Romania (Blaj and Iasi) during his time in the country, as well as an important religious landmark, in Sumuleu Ciuc. The last visit by a Pope in Romania was by Pope John Paul II, who came to Romania in 1999.