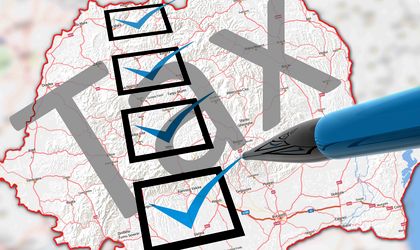 The Ministry of Finance says in a statement that employers will pay a solidarity contribution based on the gross wages' fund, adding this is not a new tax. Meanwhile, the government wants to move the payment of mandatory contributions from companies to employees next year, meaning that the gross wages should go up.
"The contribution is paid to the state budget and is owed by the employers to the gross wages' budget, with its proceedings used to cover the guarantee fund for the guarantee of wage receivables and payment of mandatory social insurance facilities such unemployment, sick leave or expenses for professional disease or labor accidents. The level of the contribution is established so that it covers the costs of social services for employees," said the MFP.
The fund will be able to cover the wage receivables if a company files for insolvency. Each employee could receive up to three gross average wages from this fund.
The MFP said the fund is created based on the Law no. 200/2006 which transposes the Council Directive no. 80/987/CEE.
The ministry of finance Ionut Misa said on Wednesday evening that the new solidarity tax will amount to 2 percent of the wage budget of companies and will also be applied for the public sector. He added that it will be enforced in 2018. Misa also announced that the income tax will be slashed from 16 percent to 10 percent starting January 2018.
The main association of SMEs in Romania (CNIPMMR) said in a statement that the solidarity tax accounts roughly for the combined amounts of taxes that have to be paid by employers, including those for sick leave and labor accidents.
"All employers are moved automatically in the class with the highest risk, regarding the risk of labor accidents and professional disease, based on the solidarity tax of 2 percent obtained through the computation of the biggest percentage for the labor accidents and professional disease," said Florin Jianu, president of CNIPMMR.
Jianu went on to say that the solidarity tax will hit the fiscal predictability and generate additional costs for firms that have to update their accounting platforms.