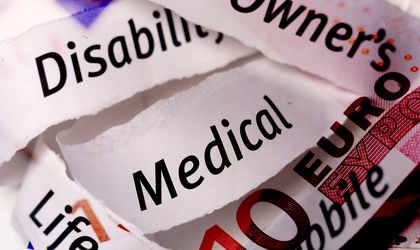 The government issued an emergency ordinance that will allow the Financial Supervision Authority (ASF) to issue a reference price for mandatory car insurance policies (RCA) acquired by individuals and firms in Romania.
"This ordinance was issued given the exceptional situation on the back of a major imbalance between demand and offer, respectively the obvious disfunctionality in the mandatory car insurance market in Romania. Thus, the government and the Competition Council thought it was necessary to set up a control mechanism of the mandatory car insurance market in Romania, firstly, by seeing ASF establish capping tariffs for RCA," said the government in a statement.
The ASF will establish these prices in maximum 30 days from the moment that the ordinance approved on Wednesday will be published in the Official Gazette. The regulated tariff will take into account the average value of the claimed damage for each category of vehicles, alongside the payment of the damage by insurers with reference to the frequency of damage recovery requests. The regulated prices will be available for half a year.
The National Union of Insurance and Reinsurance Companies in Romania (UNSAR) said in a statement the capping of RCA priced breaches the European legislation and will only further deepen the current crisis.
"If the imposed prices will be the ones requested by the transport firms, of under RON 5,000 per truck, this measure will lead to a collapse of the market, returning to a situation in the past, when, due to the dumping required at present by transport firms, some insurers went into bankruptcy because they couldn't cover the claimed damages," said the UNSAR in a statement. The association has 23 members, representing roughly 90 percent of the insurance market in Romania.
In the meantime, the transport firms were staging a massive protest across Romania on Thursday morning because of the high prices of RCA insurance products. Freight trucks, buses and taxis blocked the area in front of the government building in Victoriei Square.
The transport firms and several MPs have asked for the resignation of ASF head, Misu Negritoiu.
Ovidiu Posirca