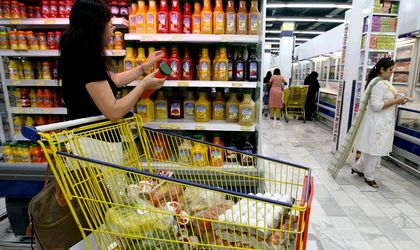 Romania will change the law compelling shops to sell at least 51 percent of Romanian products in order to avoid being sanctioned by the European Union. The announcement was made by the head of the Committee for Agriculture of the Chamber of Deputies Ioan Munteanu.
According to the MP, three of the articles of the law should be amended. The most important article states that supermarkets must sell 51 percent of Romanian products that come from the short chain. The second article that will be amended states that shops must place ads for local producers in their parking lots. The second article states that supermarkets should create specially customized spaces for Romanian products.
European Commission announced yesterday it had started infringement proceedings against Romania for the law passed in July, which compels supermarkets to source 51pct of food products from the Romanian market. The law also forbids supermarkets to impose a "shelf tax" on producers in order to sell their products.
Georgeta Gheorghe