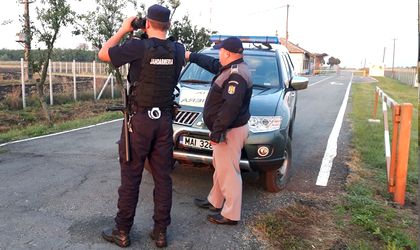 Romanian police officers andgendarmes are conducting joint operations at the country's border with Serbia, amid a recent increase in illegal border crossing attempts.
The mixed teams are using with state-of-the-art equipment and are assisted by a helicopter that conducts aerial surveillance missions by day and by night, a message posted on the webpage of the Ministry of Internal Affairs informs.
The operation, which started on Thursday night, involves police officers and gendarmes from Timis, Caras-Severin and Mehedinti counties. The helicopter is provided by the General Aviation Inspectorate.
The activities are aimed at ensuring public safety and combating trans-border criminality at Romania's south-western frontier. Similar actions were carried out at Romania's the northern and southern borders.
Georgeta Gheorghe