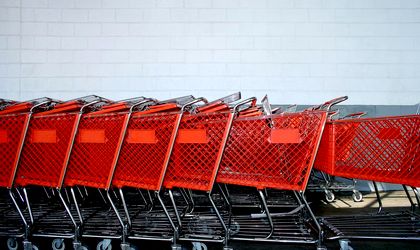 In its latest economic forecast, published on November 10, the European Commission (EC) presents its assessment of the economic prospects for the EU and the euro area at the aggregate level. It also analyses the economic development of Romania and forecasts the economic trajectory through to 2013.
Romania's economic growth to accelerate in 2012
For this year, the EC estimates that Romania's economic growth will reach 1.7 percent of GDP as a whole. The exports recorded in the first half of 2011 contributed to this growth, but at present a slowdown is expected in the demand for Romanian exports. For 2012, the economic growth will   accelerate to 2.1 percent of GDP.
The EU economic growth is projected to reach 0.5 percent of GDP and 1.5 percent in 2013. The EC states that economic growth has stopped in the EU and that downside risks have increased.
Private consumption to pick up next year
The private consumption has recorded modest growth, but retail trade developments and retail sentiment indicator are pointing towards a gradual revival in this area. The EC projects that private consumption will pick up in the second half of 2012, due to an increase in employment and lower inflation. The export-led growth of this year reduces but will be assisted by increasing domestic demand.  
Deficits will be tamed in 2012, but fiscal slippage is possible
The budget deficit is expected to reach 4.9 percent this year, and will decrease to 3.7 percent of GDP next year.   
The current account deficit will reach a negative 4.1 percent his year, but it will widen in 2012 and 2013 to a negative 5 percent, respectively 5.3 percent, mainly due to a projected return of domestic consumption.
The EC warns that the elections scheduled for the second semester of 2012 may induce fiscal slippages, under the form of reductions in social security contributions, increase in public sector wages and investment spending. This will have a favorable effect on the short term, but may seriously impact the budget deficit.
The absorption rate of EU funds stood at 3.7 percent as of end-September 2011, and EC specialists consider that more effort in this area could increase the rate of public investments.
Romanian youth employment reduced by 9 percent y-o-y
The level of domestic arrears decreased at end-August relative to end-January 2011, but the health sector arrears may re-accumulate if adequate reforming measures and proper funding are not set up. At present, most of the arrears are at the level of local government, around 50 percent, while 39 percent are present in the social security sector.    
Romania's unemployment rate remained stable at around 7 percent as jobs losses level off and wages begin to rise. However, the employment of young people (aged 15-24) dropped by 9 percent y-o-y, in the second quarter of 2011.
Ovidiu Posirca