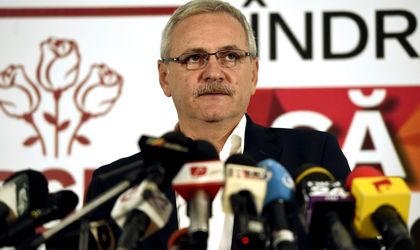 The head of the ruling party PSD, Liviu Dragnea, claimed that the rumor regarding the potential nationalization of the second pension pillar was started by Misu Negritoiu, the president of the Financial Supervision Authority (ASF).
Dragnea suggested that Negritoiu's decision was triggered by the plans of the Parliament to remove the current management team at ASF.
"On the other hand, I think that the Romanian government should ask for explanations from the The Netherlands embassy, the Dutch government and the management of ING in The Netherlands because what this insurance company did in Romania it could have done (…) in a former Dutch colony. In Romania this is not allowed," said Dragnea at Antena 3 TV station, according to Agerpres newswire.
Dragnea was referring to NN Romania, which is the biggest administrator of pension funds in the second pillar. The company notified on April 11 its clients on the risk of nationalization of the second pension pillar.
NN Romania said that this was not a warning for its clients, adding that it does not want this message to be interpreted politically. The company has over 1.9 million clients in the country.
NN Pensii is an independent insurer, manager of pension funds and investments.
In April 2016, ING completed the divestment of NN Group
Meanwhile, Dragnea said that "what this insurance company did is forbidden".
"From my point of view, the ASF, the government and the Ministry of Finance should punish them extremely harshly as an example also for the other multinationals that make dozens of billions of euros in Romania and which are mocking Romanians and the Romanian state," added the head of the social democrats. He added that "They started an online campaign without asking anybody."
Dragnea went on to say that if the Prosecutor's Office doesn't start an investigation, the MPs would form a committee to analyze these actions.
The minister of finance, Viorel Stefan, vigorously rejected the rumors regarding the nationalization of the second pension pillar, which is privately administered. He said that around 7 million Romanians contribute to this fund and it has good yields.