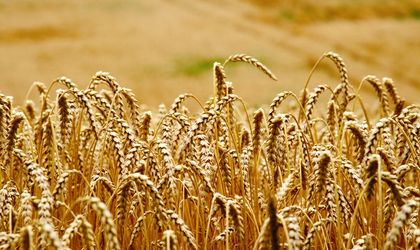 Romanian wheat production has increased by about a quarter in 2011 reaching an estimated 7.2 million tons, in what could eventually be the country's best agricultural year since 2004. Agriculture minister Valeriu Tabara confirmed at the beginning of August that the country's wheat production has surpassed 7 million tons, although reports from the territory suggest total output so far is lower. Good weather conditions in 2011 have meant that this year's crop is also of a higher quality than in 2009. About 80 percent of the total production can be used as bread wheat.
The minister also announced recently that after 14 years, Romania has managed to resume exports to Egypt, the biggest wheat importer in the world, after local company Toepfer International won a 60,000-ton contract.
Tabara added that exports could grow even further."I am convinced that Egypt can become a buyer of more than 100,000 tons. We should not be afraid to sell and to have a market," he commented.
He has previously said that Romania could see a 40 percent increase in national wheat production by 2020, adding that half of the potential output could be exported, putting Romania among the largest wheat exporters in the world. The same opinion was voiced by President Traian Basescu more recently when he said that under the new 2013 European financial framework, Romania has the potential feed 80 million people against a population of only 20 million.
The country's good wheat production was not an exceptional case in the Black Sea region, although Romania has managed to score the second best y-o-y growth of approximately 26 percent, bettered only by Russia with an increase of about one third in 2011 against the previous year. In total, Russia has a wheat production of some 56 million tons. Ukraine, Bulgaria and Turkey have also managed to obtain up to 25 percent more wheat so far in 2011, according to the US Department for Agriculture.
The average price of a ton of wheat on international markets last week was around EUR 200. 

Simona Bazavan