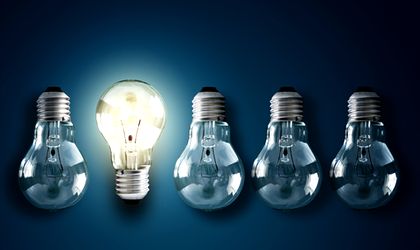 The European Commission's 2019 European Innovation Scoreboard and Regional Innovation Scoreboard published on Monday show that the EU's innovation performance has been improving for four years in a row, but Romania remains the member state with the lowest rate of innovation, which has declined since 2011 and saw no significant change between 2017 and 2018.
For the first time ever, Europe's innovation outperforms that of the United States, but the EU continues to lose some ground to Japan and South Korea, while China is catching up fast. In its recent country-specific recommendations (CSRs), the European Commission highlighted the role of research and innovation and included recommendations to enhance productivity growth and competitiveness.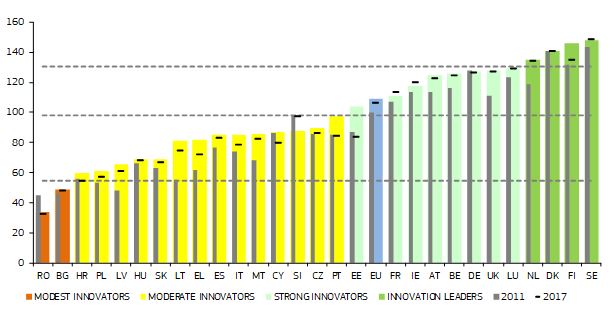 "Innovation equals future jobs and growth. I am happy to see general progress in the EU. Yet, to stay ahead in the global race, both the EU and our Member States need to continue investing and developing the right policies for innovation to flourish," said Carlos Moedas, Commissioner for Research, Science and Innovation.
Commissioner for Regional Policy Corina Cretu added: "The EU's Cohesion policy funds are a main driver for innovation and sustainable development. Start-ups and small enterprises help create new business models in the digital or green sector. However, innovation hubs can also grow in countries with less strong economies, and these findings help us support innovation in regional ecosystems, including in less developed regions."
According to the Innovation scoreboard, Romania is a modest innovator. Over time, performance has declined relative to that of the EU in 2011, but after a strong decline between 2011 and 2015, performance has started to increase after 2015.
Innovation-friendly environment and Sales Impacts are the strongest innovation dimensions. Broadband penetration scores high above the EU average, Medium and high-tech product exports is the only other indicator showing above EU average performance. Innovators, Firm investments and Human resources are the weakest innovation dimensions.
Romania's lowest indicator scores are on Lifelong learning, SMEs with product or process innovations, SMEs with marketing or organizational innovations, and SMEs innovating in-house. For all four indicators performance is lowest in 2018 across all countries resulting in a relative score to the EU of 0.
The 2019 European Innovation Scoreboard: key findings
Based on their scores, EU countries fall into four performance groups: innovation leaders, strong innovators, moderate innovators and modest innovators. Sweden is the 2019 EU innovation leader, followed by Finland, Denmark and the Netherlands. The United Kingdom and Luxembourg dropped from the top rank of innovation leader status to the strong innovators group, while Estonia joins the strong innovators group for the first time.
On average, the innovation performance of the EU has increased by 8.8 percent since 2011. In the same period, the innovation performance increased in 25 EU countries. Performance has increased the most in Lithuania, Greece, Latvia, Malta, the United Kingdom, Estonia, and the Netherlands, and decreased the most in Romania and Slovenia.
At the global level, the EU has surpassed the United States. The EU's performance lead over Brazil, India, Russia, and South Africa remains considerable. However, China is catching up three times as fast as the EU's innovation performance is growing. Relative to Japan and South Korea, the EU has been losing ground.
In selected areas of innovation, the best performing EU countries are: Denmark – human resources and innovation-friendly environment; Luxembourg – attractive research systems; France – finance and support; Germany – firm investment; Portugal – SME innovators;Austria – linkages; Malta – intellectual assets; Ireland – employment impacts and sales impacts.
About two-thirds of Europe's economic growth over the last decades has been driven by innovation. Each euro invested by the programme can potentially generate a return of up to EUR 11 of GDP over 25 years. Investments in research and innovations are expected to generate up to 100,000 new jobs in research and innovation activities between 2021 and 2027.