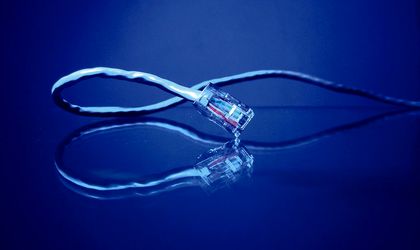 Romania was ranked 9th in the world regarding average internet connection speed in the last quarter of 2011, falling five spots from the 4th position in the similar interval in 2010, as shown by a report of  company Akamai.
Thus, the average internet connection speed decreased by 8 percent during this time, from 7 Mbps to 6.4 Mbps.
The report does not give further details on the reasons for this decline, but it could be explained with the growth in the number of internet users on the existing infrastructure.
The only Romanian city that appears in the Top 100 cities with the best internet connection speeds is Timisoara, ranked on the 89th place, with an average speed of 7.4 Mbps.
This is also a decline for Romania, since in Q4, 2010, there were two Romanian cities included, Constanta (the 56th place with 8.23 Mbps) and Iasi (75th position, 7.63 Mbps).
The report says that one single telecom mobile operator in Romania participated in the report.
South Korea ranked on the first place in the broadband internet connection report, with 17.5 Mbps, which represents a 28 percent growth compared to the level of Q4, 2010.
Japan comes second with 9.1 Mbps, followed by Hong Kong (9.1 Mbps) and The Netherlands (8.2 Mbps).
See more on this report at this link.
Otilia Haraga