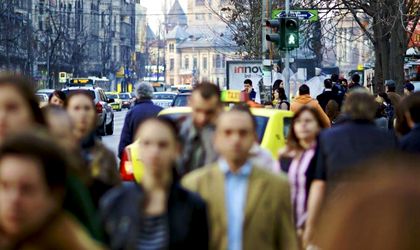 Romania ranked 44th out of 146 countries in the Global Social Progress Report this year, having maintained the same spot as last year, according to INACO – The Competitiveness Initiative.
"A competitive economy ensures the social needs and well-being of its citizens. The fifth edition of the Global Social Progress Report, launched on September 20, 2018, upholds Romania's 44th spot among 146 countries included in the analysis, a ranking similar to the one in 2017 and two spots below its 2016 ranking, in the third class of countries with an above average social progress. Romania's social performance in 2018 compared to 2017 is slightly improved for indicators such as: access to water and sanitary installations, shelter, environmental quality, tolerance and inclusion, individual rights; the country lost points for: medical services, personal security, the basis of well-being, access to tertiary education, access to knowledge, as well as to IT&C technologies," according to INACO's Anca Tamas.
As for GDP per capita, Romania ranked 45th out of 146 countries.
"The INACO specialist community believes that a real improvement in Romania's social progress is essentially linked to the quality of investments in healthcare, education and in connecting with future technologies as national priorities, not just at the level of statements, but through decisions and actions. It is not something new, but we can see that action is yet to come, while other countries in the world are starting to act," INACO's statement concludes.