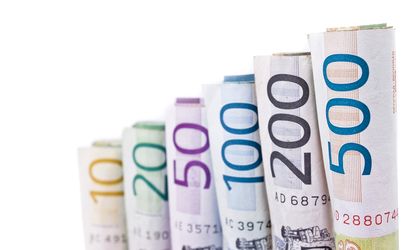 Romania ranks the 19th place in EU on the European funds absorption during this financial cycle as it reaches over 12 percent, said Andreea Paul, president of the Association for Competitiveness (INACO), during a conference.
"This absorption also comprises the initial pre-financing and the back payments and the intermediary payments. These are the cash flows that entered Romania this financial cycle 2014-2020. But again we are under the European average, but we are not anymore on the last place in EU. We are making steps," said Paul at the conference.
She said that the effective absorption rate of EU funds during 2007-2013 was 90.4 percent, the weakest performance in EU. Three member states succeeded an absorption rate of 100 percent: Greece, Luxembourg and Denmark. The EU absorption average was 95 percent.
Paul said that the effective absorption rate was by over 12 percent mainly from the European Fund of Agricultural Guarantee, where the absorption is more fluid and is focused more on direct payments.