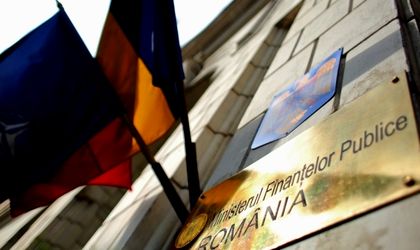 The Ministry of Finance (MFP) said that Romania raised EUR 2 billion from the international markets through the issue of Eurobonds in two tranches, with maturities of 12 years and 20 years. The offer was oversubscribed two times.
On February 1, the government raised EUR 750 million from a 12-years bond sale with a coupon of 2.50 percent and a yield of 2.585 percent. Another EUR 1.25 billion was raised from a 20-year bond auction that had a coupon of 3.375 percent and a yield of 3.45 percent.
The MFP said that for the 12-year bond sale, the credit risk fell from 150 basis points to 133 basis points. For the 20-year bond, the credit risk decreased from 210 basis points to 190 basis points.
The minister of finance, Eugen Teodorovici, said that the additional funding will be used to cover the budget deficit and to refinance the public debt.
"This issue reflects the perception of the investment environment and of the financial markets regarding the long term evolution of Romania," said Teodorovici, adding that this issue is part of the country's strategy designed to extend the maturity of the debt portfolio.
Barclays Bank PLC, Erste Group Bank AG, Societe Generale, Unicredit and ING Bank NV intermediated the issue.
Most of the demand on the issue came from fund managers. On the 12-year bond issue, 19 percent of the investors were from the US, followed by Central and Eastern Europe (16 percent), Germany/Austria (16 percent), Romania (14 percent), France/Benelux (9 percent), Italy (9 percent), Switzerland (6 percent), UK (5 percent).
For the 20-year bond sale, 33 percent of the investors came from the UK, 32 percent from Germany/Austria, 10 percent from the US, 6 percent from Switzerland, 5 percent from Italy, 4 percent from France/Benelux, 3 percent from the CEE and 2 percent from Scandinavia.