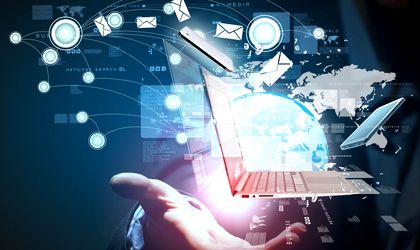 Romania registers the lowest share of constant Internet users in EU, respectively 48 percent, while 39 percent of the overall population has never used Internet, according to the data of the European Commission (EC).
Less than 10 percent of the firms use the cloud technology and less than these are online on web in their current activity.
On the other hand, the Cultural Consume Barometer regarding the distribution of internet usage frequency for different objectives  shows that out of the overall Romanians who use the Internet, 70 percent are on Facebook or on other socialization networks.
Also, in top of skills, Romania will be according to estimation, on the third place in 2020, after positioning on the 10th place in 2015.
The results of this study made by the company Brainbench, show that Romania is on the fifth place worldwide regarding the skills in technical support for computers, technical support of helpdesk type and network, telecommunications, LAN/WLAN communications, network design, web development concepts, etc.
At the same time, Romania is leader in Europe and occupies the sixth worldwide on the number of certified IT specialists, with over 100,000 representatives.
According to a release of the organizers of regional conference from Bucharest, during 1990-2016 were founded over 35,000 IT companies in Romania, over 70 percent of them in the last 10 years. Moreover, Romania was ranked on the second place in top of countries from Central and Eastern Europe on the revenues from video games industry, after Poland.