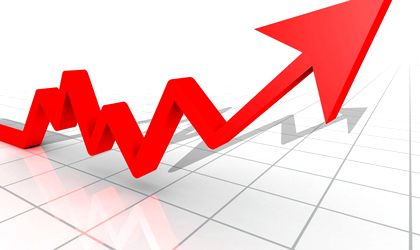 Romania has this year the highest economic growth from the European Union, of 5.2 percent of GDP in the first semester and 4.9 percent of GDP in the first nine months, says the government.
"In the elections year we succeeded to maintain the budgetary deficit in the target established by the budget law 2016. We are now at 0.49 percent of GDP, the target being 2.8 percent of the GDP. Currently, Romania is known by the European Commission as a country without macroeconomic imbalances at European level. We reached a new minimum level of external financing costs and the state aid programs as well as the minimis aid for the local investors support had a high demand, one of them having additional budgets in 2016," says the release.
Also, the Government balance sheet shows that in infrastructure field, works of 160 km of highway were unblocked, despite the situation from the Transports Ministry.
"We included the infrastructure among the priorities of this year, although the situation found at the Transports Ministry in November 2015 exceeded any disappointment: no highway section had building permission, many projects were blocked in the files and many of the contracts were signed without the necessary documents," said the Government.
The government led by Dacian Ciolos has been in office for one year.
Georgiana Bendre