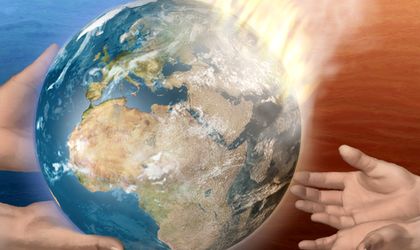 Romania recorded the 7th highest increase of carbon dioxide (CO2) emissions among the 28 European Union member states in 2017, of 6.8 percent compared with the previous year, but remains a small polluter on the continent, Eurostat data show.
In 2017, CO2 emissions from fossil fuel combustion increased by 1.8 percent in the European Union, compared with the previous year.
CO2 emissions rose in 2017 in 21 out of 28 EU member states, with the highest increase being recorded in Malta (+12.8 percent), followed by Estonia (+11.3 percent), Bulgaria (+8.3 percent) Spain (+7.4 percent), Portugal (+7.3 percent), Hungary (+6.9 percent) and Romania (+6.8 percent).
However, Romania is only the tenth largest polluter among the 28 EU member states, with 2.1 percent of EU total CO2 emissions in 2017, far behind Germany (23 percent of EU total CO2 emissions), UK (11.2 percent), Italy (10.7 percent) and France (10 percent).
Decreases were registered in seven member states: Finland (-5.9 percent), Denmark (-5.8 percent), the United Kingdom (-3.2 percent), Ireland (-2.9 percent), Belgium (-2.4 percent), Latvia (-0.7 percent) and Germany (-0.2 percent).
"CO2 emissions are a major contributor to global warming and account for around 80 percent of all EU greenhouse gas emissions. They are influenced by factors such as climate conditions, economic growth, size of the population, transport and industrial activities," Eurostat said.