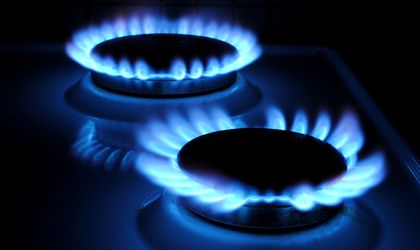 Although registering the highest increase in gas price across the EU bloc, Romania was last among member countries in terms of price paid per 100kWh, which stood at EUR 3.4, according to data from Eurostat. This is almost half the average registered among member states, of EUR 7.1 per 100kWh.
Other countries joining Romania at the lowest end were Hungary (EUR 3.5), Estonia (EUR 3.8) and Bulgaria (EUR 3.9), while the highest prices were posted by Sweden (EUR 11.7), Portugal (EUR 9.8), Spain (EUR 9.3) and Italy (EUR 9.1).
Between the second half of 2014 and the second half of 2015, household gas prices in national currency decreased in a majority of member states. Romania, however, saw a 7.2 percent increase, the largest in the EU, followed by Sweden with 4.4 percent. The largest falls being recorded in Estonia (-22.3 percent), Bulgaria (-19.1 percent), Denmark (-12.8 percent) and Lithuania (-12.6 percent).
Romania was also among the countries with the highest share of taxes and levies in gas price (47 percent of household gas price), surpassed only by Denmark (57 percent) and followed closely by Sweden (45 percent) and the Netherlands (44 percent).
At the opposite end of the scale, the smallest contribution was registered in the United Kingdom (5 percent), well ahead of Luxembourg (14 percent), Bulgaria, the Czech Republic, Ireland, Lithuania and Slovakia (all 17 percent). At EU level, taxes and levies accounted on average for nearly a quarter (23 percent) of household gas prices in the second half of 2015.
When expressed in purchasing power standards (PPS), an artificial common reference currency that eliminates general price level differences between countries, Romania (6.8 PPS) placed near the EU average of 7.1.
The lowest household gas prices were recorded in Luxembourg (4.0 PPS), the United Kingdom (5.1), Estonia (5.3), Belgium (5.6) and Denmark (5.7) and the highest in Portugal (12.6), Spain (10.4), Greece and Sweden (both 9.2), the Czech Republic (9.1) and Italy (9).
When it comes to electricity prices, Romania placed seventh from the bottom, with a price of EUR 13.2 per 100 kWh. The lowest prices were registered by Bulgaria (EUR 9.6 per 100 kWh) and Hungary (EUR 11.5), while the highest by Denmark (EUR 30.4) and Germany (EUR 29.5). The average electricity price in the EU was EUR 21.1 per 100 kWh.
Adjusted for purchasing power, Romania had among the highest purchasing prices for electricity in the EU. Standing on equal grounds with Spain (both at 26.5 PPS), they were surpassed only by Portugal (29.3) and Germany (28.3). At the other end of the scale were Finland (12.3 PPS), Sweden (14.6), Luxembourg (14.7) and France (15.2).
Natalia Martian