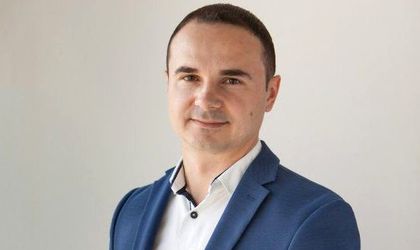 Romania is on the seventh place in among the countries with the highest online virus risk in the second quarter of the year (with 22.86 percent of users hacked), according to Kaspersky Lab.
As nowadays tech devices have an important role in the house, Kaspersky Lab launches the updated version of Kaspersky Internet Security and Kaspersky Total Security to help users protect their devices.
According to Kaspersky Cybersecurity Index, two fifth (39 percent) of users still have unprotected devices against cyber attacks, such as malware, financial frauds, hacking and others. The annual Kaspersky Lab research shows that 63 percent of the internet users are worried about e-mails and sites of phishing type. Also, the users are worried about the information loss from media storage, with photos being the most important information type. Over a half of the users (56 percent) are worried about the perspective of a ransomware attack, especially after the WannaCry case.
"The most important cyber attack from a politically point of view was in 2014, when 7 state institutions were attacked. The most damaging cyber attack for firms in Romania was WannaCry case, the ransomware attack from May 2017, targeting computers running the Microsoft Windows which operated system by encrypting data and demanding ransom payments in the Bitcoin cryptocurrency. However, WannaCry criminals were not "professionals".  We could link them in North Korea," says Bogdan Pismicenco, channel manager for Romania, Bulgaria and Moldova at Kaspersky Lab.
According to the annual Kaspersky Lab study, 84 percent of the respondents make financial transactions-banking or shopping, from their connected devices, out of which 64 percent from mobile devices. The tendency of using smartphones and tablets with banking application or payment application is in growth, replacing the PCs. The main users' worry regarding the money security is the online fraud.
While 62 percent of users avoid banks or dealers which recently had incidents with cyber security, while 41 percent give up to the online payments that don't seem secure.