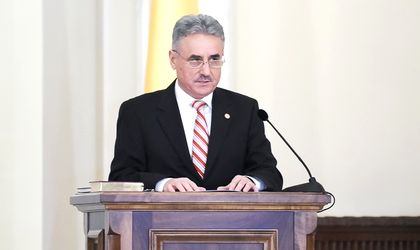 The minister of finance, Viorel Stefan, said during the hearings in Parliament for the approval of the new government, that the authorities will roll out new legislation that changes the way in which the oil and gas firms are taxed in Romania.
Stefan said that on top of the amended royalties scheme, the Romanian state will levy a special tax on the energy production companies, in certain conditions.
"In the scheme for the collection of royalties we will enforce an additional tax of 20 percent of the natural resources that are not processed in Romania. If the natural resource is sent to a processing unit in Romania, this quota will not be applied," said Stefan.
Under the current rules, the oil and gas companies pay royalties starting from 3.5 percent to 13.5 percent, depending on the size of the field.
According to draft version of the new law amending the royalties mechanism, the companies venturing offshore in search of hydrocarbon resources are set to pay less compared to those that are doing onshore production.
Stefan explained that the new royalties law should be completed in the first quarter of 2017, after more than two years of delays.
The National Agency for Mineral Resources (ANRM) expected to collect RON 1.5 billion from mining and oil&gas royalties in 2016, which would be 15 percent lower compared to 2015.
Ovidiu Posirca